Waterloo 1815 AP056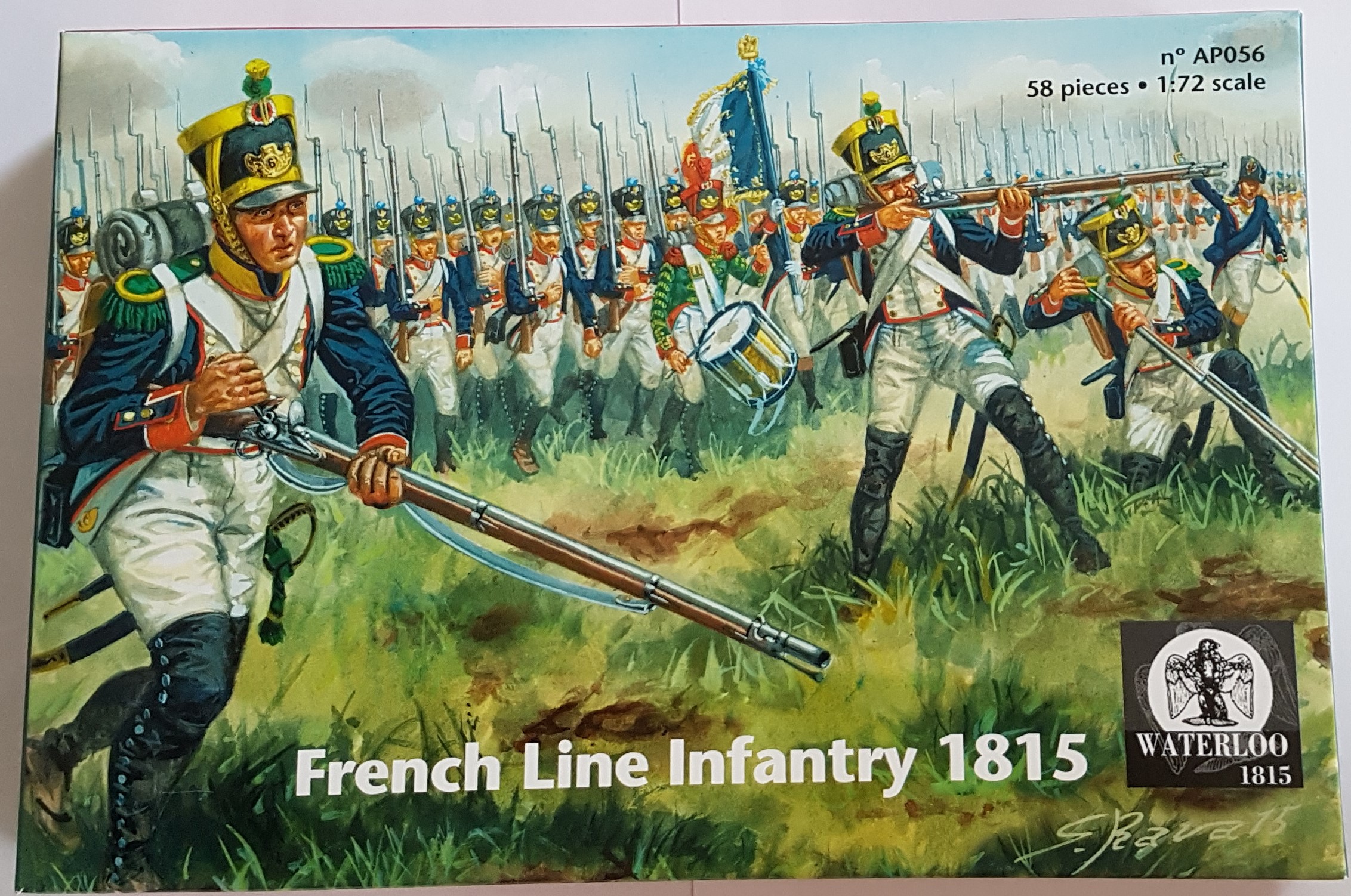 This is the box. According to the front, it contains 58 pieces. On the back of the box, it states that this is made up of 57 figures and one horse.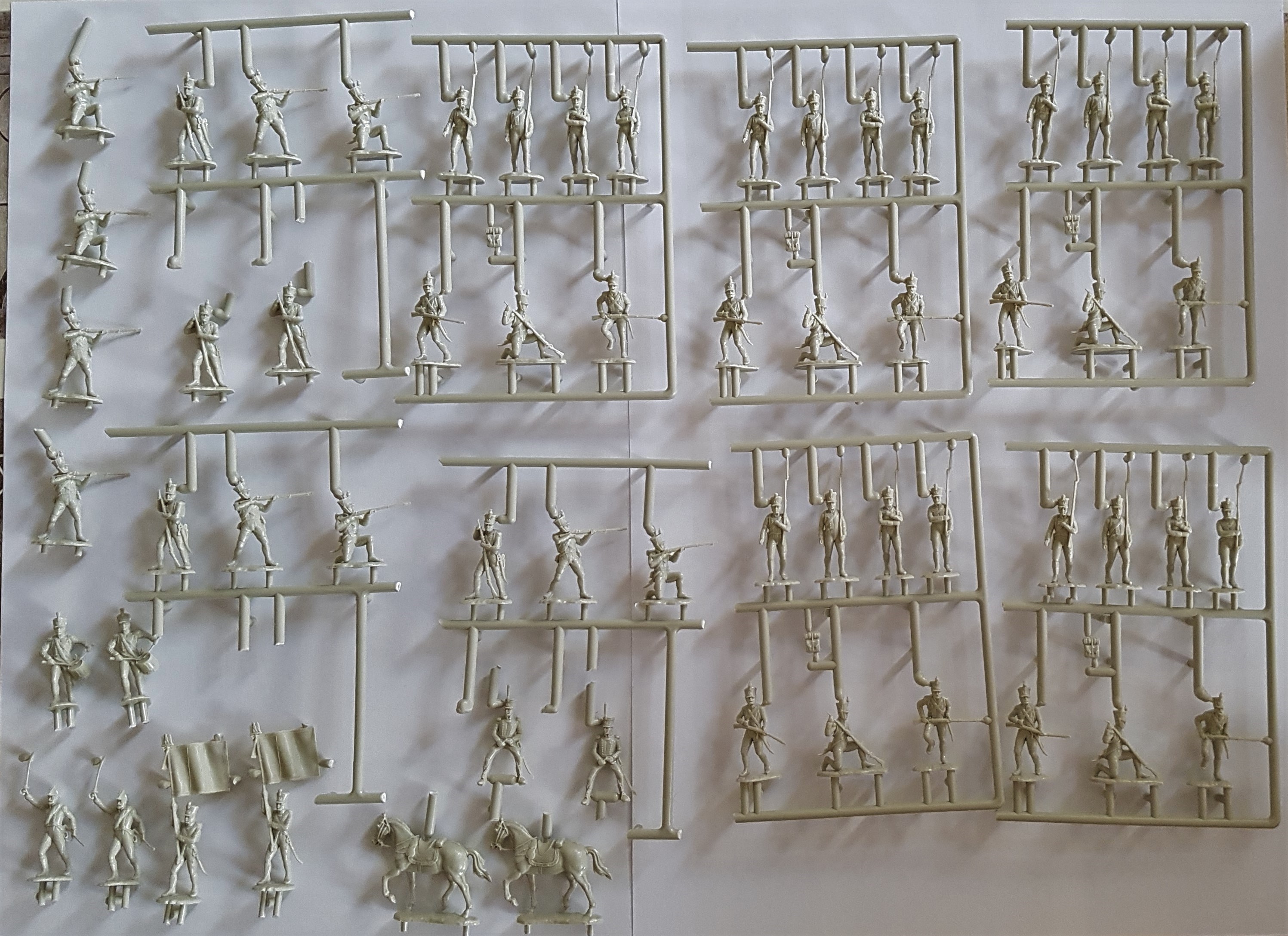 This is the contents. The box actually contains 58 figures and two horses.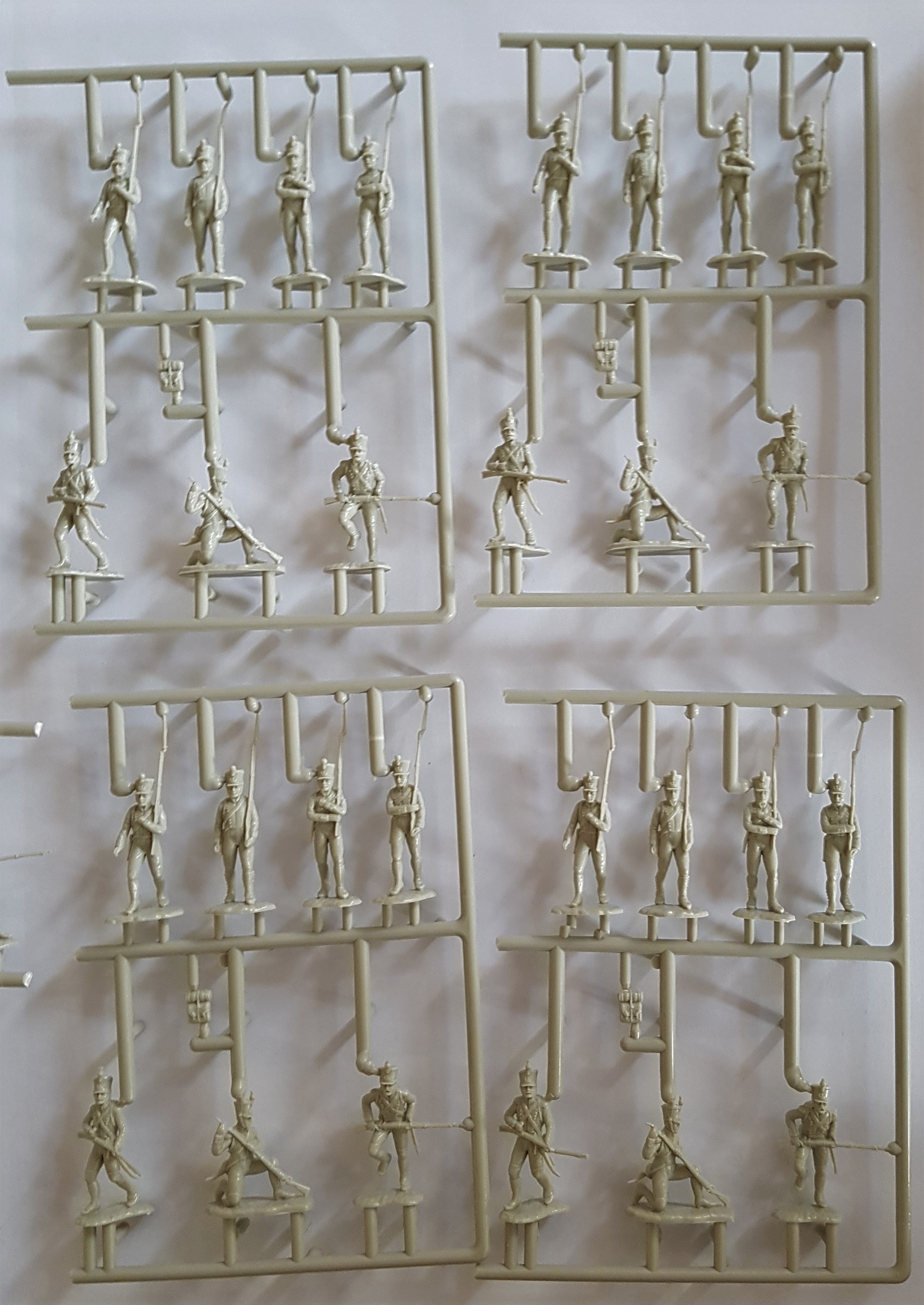 There are 5 of each of the four marching poses from Waterloo 1815 AP061 "1815 French Line Infantry Fusiliers Marching".
There are also 5 of each of the six poses from Waterloo 1815 AP062 "French Line Voltigeurs at Waterloo". In addition, there are two command groups of 4 figures: a mounted officer, an officer on foot, a standard bearer and a drummer.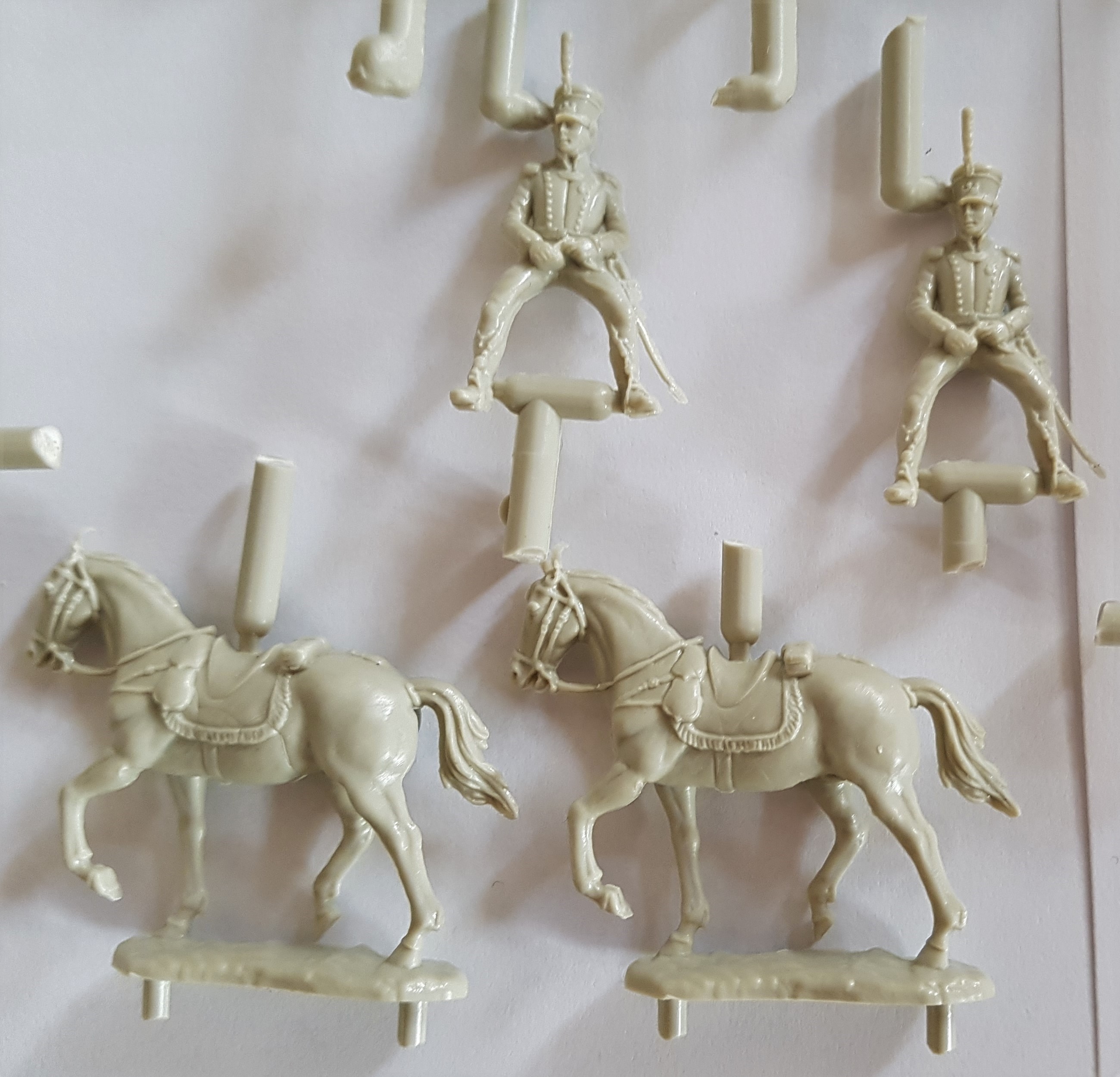 This is the mounted officer.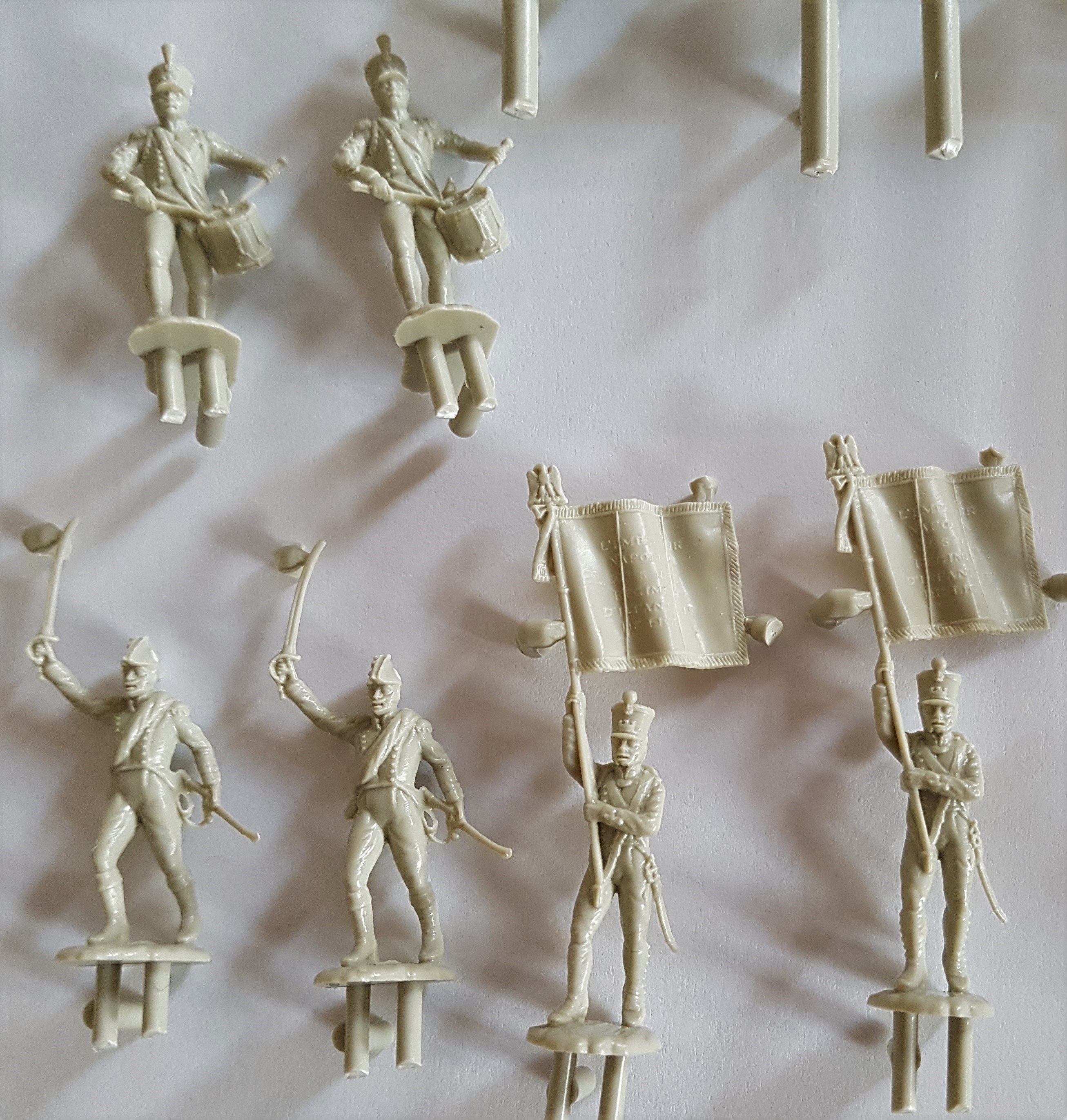 These are the officer on foot, the standard bearer and the drummer.